Enjoy the sunny days and the Signal de Bougy Park greenery: organize a picnic with family or friends! It will be a wonderful day of sharing, relaxation, and fun.

Authorized daily from 9 am to 11 pm

Grills and fires are strictly forbidden

Throw your waste in the garbage cans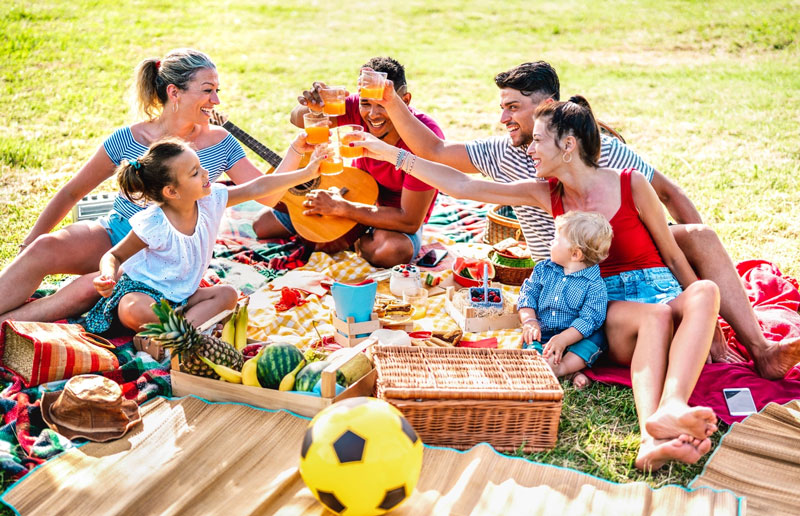 The Signal de Bougy Park offers the ideal setting to spend the day with family or friends. In addition to walking in the alleys, the games, and the activities, you can also enjoy a picnic in our green spaces.
For the comfort of all, you must respect the rules (no grilling or littering).
FEEL LIKE EATING SOMEWHERE ELSE?
The whole family will enjoy the Signal de Bougy self-service restaurant. Enjoy the dishes our Chef has prepared: he made sure to please all preferences.
Would you like a coffee, a waffle, or a snack? Satisfy all your afternoon cravings at one of the park's 3 refreshment stands.
New: a food truck has been set up in the park to offer you more choices and flexibility and to treat you at any time of the day.
Enjoy the pleasure of smooth and refreshing ice cream during your visit to the park. A nice break that children and adults can't afford to miss.