Savor our smooth and refreshing ice creams and enjoy a breathtaking view of Lake Geneva and Mont Blanc. A moment of pure relaxation, delight, and freshness in an idyllic setting.
7 days a week during the summer vacations from July 1st to August 20th
* Depending on weather conditions and attendance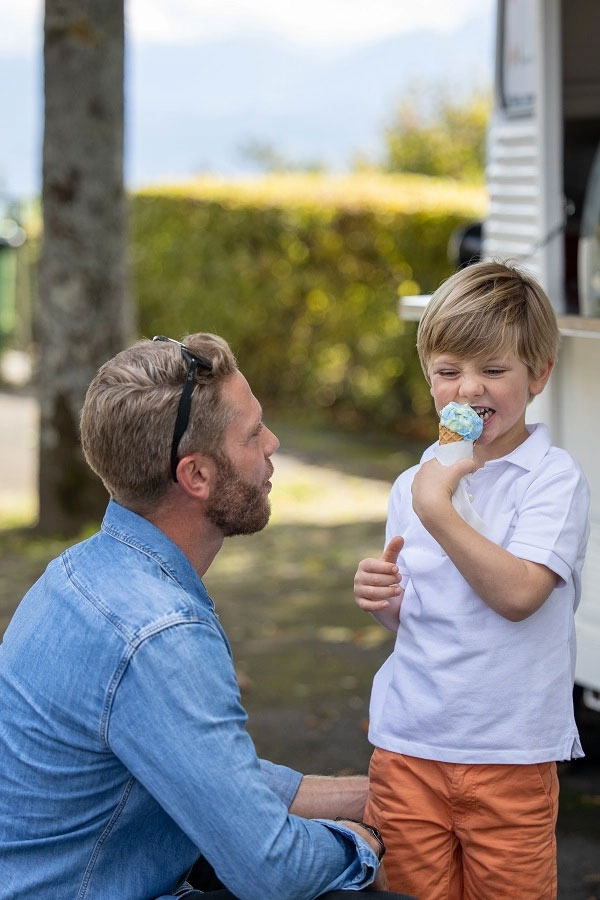 STRAWBERRY, VANILLA, OR CHOCOLATE?
No matter which flavor you prefer, the Gelateria is a must during your visit. Both children and adults can enjoy the refreshingly smooth ice creams in many flavors, from the classic vanilla to the mouthwatering salted butter caramel. And, to top it all off, you can admire the breathtaking view of Lake Geneva and the majestic Mont-Blanc as you enjoy your ice cream treat. Don't forget to take a picture to immortalize this delightful moment!
The whole family will enjoy the Signal de Bougy self-service restaurant. Enjoy the dishes our Chef has prepared: he made sure to please all preferences.
Would you like a coffee, a waffle, or a snack? Satisfy all your afternoon cravings at one of the park's 3 refreshment stands.
New: a food truck has been set up in the park to offer you more choices and flexibility and to treat you at any time of the day.
Organize a picnic at Signal de Bougy! Enjoy the nice weather, the activities, and the stunning view of the Alps and Lake Geneva.