Art and Culture are present in the alleys of the Signal de Bougy Park. During your walk, discover our temporary and permanent exhibitions, such as Malbine's 40 sculptures in the Jardin de Madame.
PHOTO EXHIBITION JOSÉ GAGGIO
How to awaken the eye that slumbers at the sight of the daily life? By mixing photography and artists' works!
Rediscover the Signal de Bougy Park, as seen by the Swiss photographer José Gaggio and the artists Aline Schumacher, Christian Kammacher, Jutta Garcia-Franco, Hélène Zuckschwerdt, Daniel Harriet, Marie France Häfliger, and Françoise de Viron.
The exhibition will last until December 31, 2023.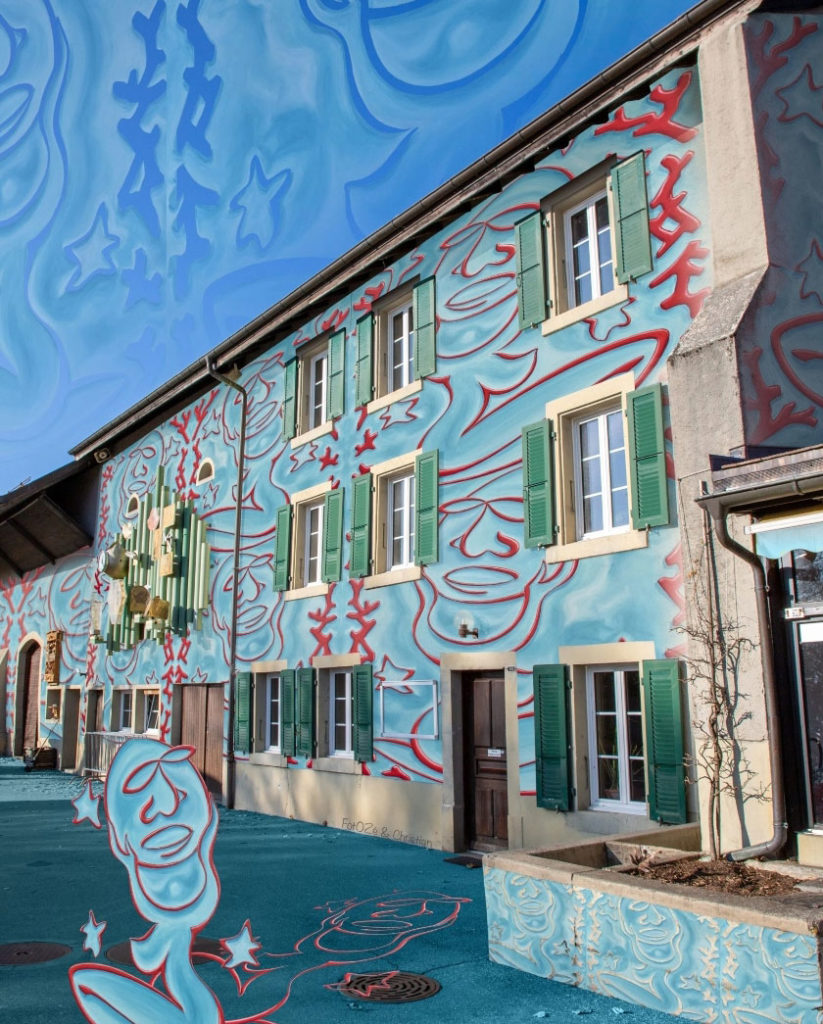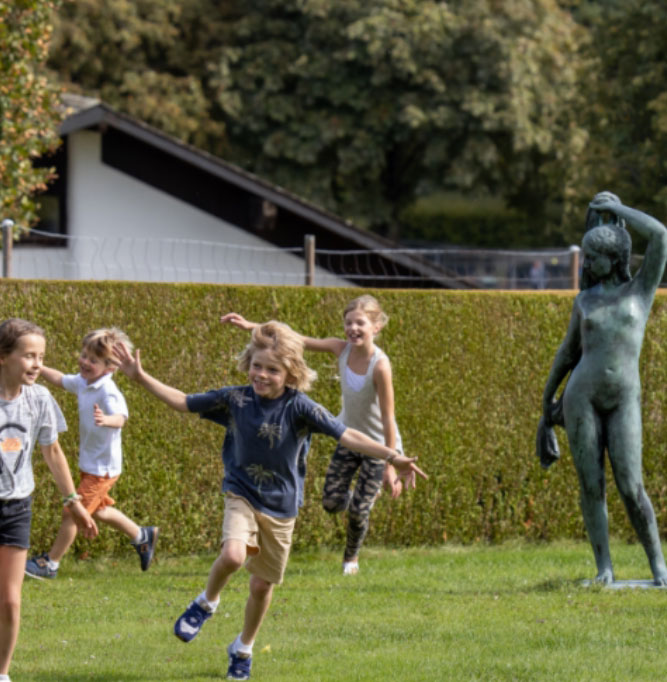 MALBINE EXHIBITION IN THE « JARDIN DE MADAME »
The Signal de Bougy Park exhibits 40 pieces of work by the sculptor Malbine. The place, which the artist herself chose, is a true haven of peace. To walk there is to enjoy the mixture of serenity, tenderness, and energy that radiate from these timeless characters harmoniously arranged.
The Malbine exhibition in the Jardin de Madame is permanent, free, and accessible all year round.

Monday to Sunday
9 a.m. to 6 p.m.


Malbine, whose real name is Ursula Malbin, is a sculpture of German origin: she was born in Berlin on April 12, 1917, to Jewish doctors. Malbine became interested in art at an early age. She first trained as a woodworker before turning to sculpture, a discipline to which she devoted the rest of her life.
At the dawn of the Second World War, Malbine tried to enter the Academy of Fine Arts, but they refused her admission due to limited quotas imposed on the number of Jewish students. So, in 1939, Malbine, 22 years old, left Nazi Germany, which was about to enter the war.
Although she had initially chosen Paris as her destination, she finally set down her suitcases in Geneva to enter the Beaux-Arts. But, a rebel at heart, Malbine could not stand the rules and would only spend a short time there. Then, she quickly met the sculptor Henri Paquet, who would train her and become her husband in 1941.
From 1967, Malbine divided her time between Troinex, near Geneva, where she made her home, and the artists' village of Ein Hod in Israel. Malbine sculpts the characters and animals that will make her famous: life-size sculptures intended for the outdoors and public spaces.
In 2011, she created the Fondation Art for Help to help disadvantaged children. Malbine selected the Signal de Bougy Park and the "Jardin de Madame" to install 40 of her sculptures.
Malbine, 103 years old, passed away on May 31, 2020, leaving a rich cultural legacy that will continue to inspire peace and serenity.