With the aim of familiarising children with animals, the Signal de Bougy offers two workshops that enable
children to get up close to different species.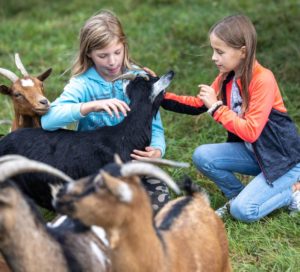 The Little Farmer Atelier
The Little Farmer Atelier gives children aged 6 to 12 the chance to discover farm animals. Over the course of a morning, the little participants feed the rabbits, pigs, goats and sheep. In the henhouse, they'll fetch the eggs. This is a unique opportunity to get up close to the Tibetan goats, donkeys and pigs, in the company of specialist Jean-Baptiste.
Next dates:
July 5, July 15, July 19, July 26, August 9, August 12, August 16, September 16, September 18, September 30
Schedule: 9.30am-11am
Booking : https://etickets.infomaniak.com/shop/AOvWtuPTam/events/967680/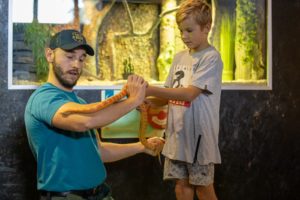 The House of Magical Animals Atelier
This second workshop introduces children aged 6 to 12 to endearing little mammals, strange insects, bewildering reptiles, and other unusual specimens. The animal keeper will be delighted to help children discover this magical world in a fun and interactive way.
Next dates:
July 5, July 12, July 26, August 9, August 16, September 13, September 27
Schedule : 13h30 – 14h30
Booking :https://etickets.infomaniak.com/shop/AOvWtuPTam/events/967728/