Summer shows
We've organized a series of magic shows, clowns and more at Signal de Bougy, to delight your children and provide some wonderful family moments.
Programs:
02.07.2023 at 3:00 PM: Gianfranco the Magician
Dear Children, Dear Parents, Enter a magical world, an unforgettable world, the world of Gianfranco! This formidable magician takes you on a unique journey in which everyone becomes a little magician.
For an hour, you'll be divided between moments of laughter, moments of emotion, and moments of pure magic. You'll have no choice but to enter Gianfranco's universe, watching in amazement as the impossible becomes reality, and becoming the actors in this unforgettable moment!
An enchanting show for the whole family!
09.07.2023 at 3:00 pm: Lulu & Chichili clown duo
In Switzerland and abroad, welcome to the world of Lulu and Chichili, the clown and the august! Where laughter, humor, poetry, magic, instruments, acrobats and much more meet!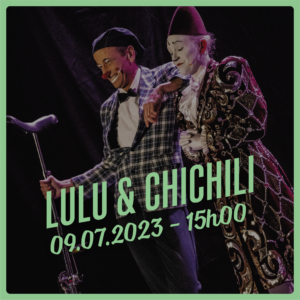 2023.08.13 at 3:00 PM: Omnifame
Have you ever heard of fairytales?
The Omnifame company brings together creators and performers from the Romandie region to create mainly musical shows whose common characteristic is "difference". Didier Coenegracht and Faustine Jenny are at the helm.
20.08.2023 at 11:00 am: Bout d'ficelle
A show by the Compagnie La Petite Bougie.
Tim and Léa are two children who have to share the same space for an afternoon. Tim would like to play his Ukulele in a quiet, clean and tidy place. Léa, on the other hand, would like to build a hut. How will these two kids get along despite their different characters?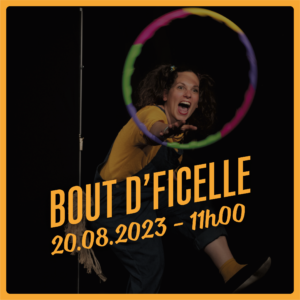 Tickets must be purchased online (places are limited):